The Main Men
Nash

This handsome devil was the find of the century. Nash is a minimal white double blue eyed black tri standing 13.75". He has a nice broad head with a wide muzzle, great bone structure, and an outgoing personality. He is extremely smart - almost too smart and ornery for his own good. There is never a dull moment around this guy. His offspring are showing lots of drive and are excelling in agility and dock diving. Thank you Night Train Aussies for entrusting us with him.
ASDR Registered
Elite Grand Champion with ASDR
DM Carrier and clear for the rest of the Aussie Panel
OFA Hips Good, and OFA Elbows Normal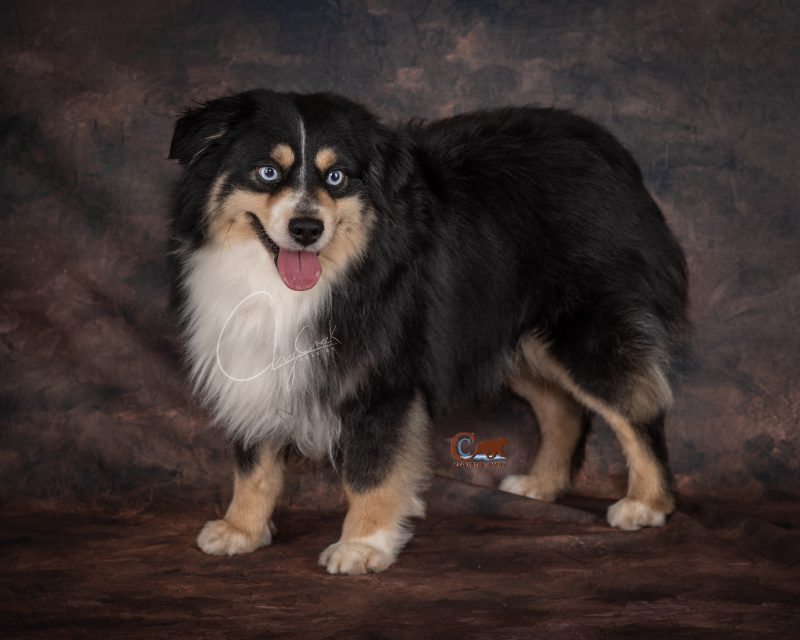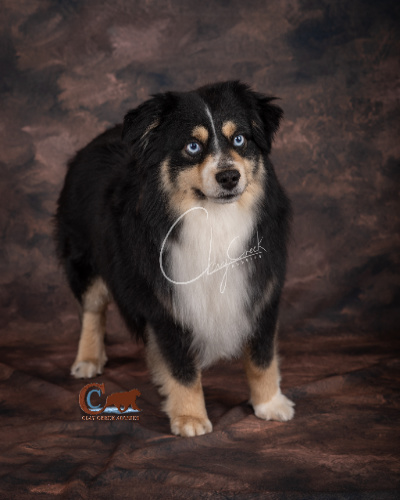 ---
Trace
Trace is our main toy stud. We are so incredibly proud of him and love the substance and disposition he adds to our toy line. In October 2020 Trace took Best of the Best at the ASDR Texas Triple Crown show. We were ecstatic to say the least. The search for a toy male with good bone structure, movement and disposition was exhausting. We were pleased to have been able to choose him as our pick of litter from an outside breeding with Bailey from LJL's Little Aussies. Thank you Linda Jo for always bringing quality girls to visit our boys.
ASDR registered
Elite Grand Champion with ASDR
Stands 13.5" tall, red factored and is full panel clear.
Preliminary OFA on Hips shows Excellent and Elbows shows negative for elbow dysplasia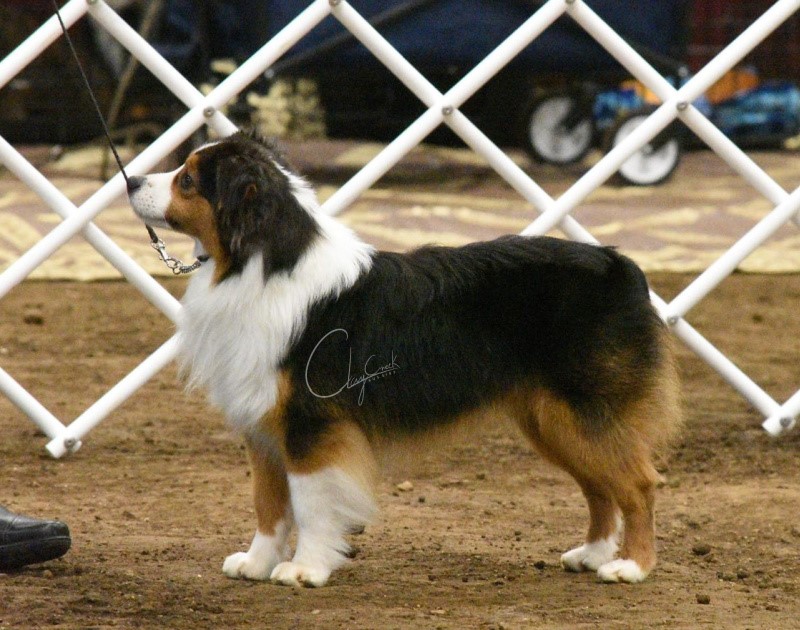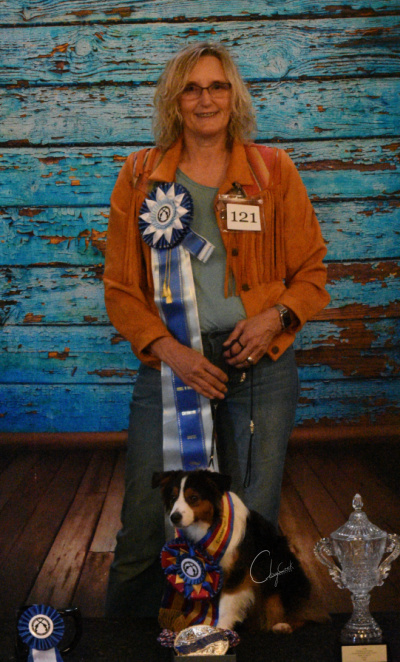 ---
Autry
Not only is Autry drop dead gorgeous he has the sweetest disposition ever! He is Uncle Autry to all our litters. He will lay down and let the little puppies crawl all over him and give them a bath when they fall asleep. He has great drive and loves to fetch and rides shotgun with me every chance he can. We can't thank Benson's Red River Aussies enough for entrusting us with this very handsome fella. Thank you Kaylea Dailey of Vigilante Photography for these pictures!
ASDR Registered
MDR1 Carrier and clear for the rest of the Aussie Panel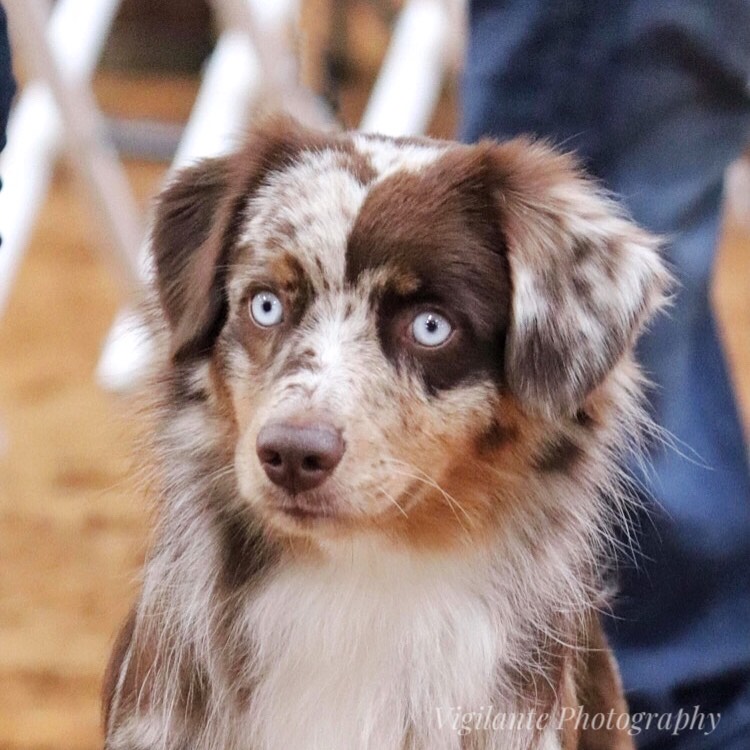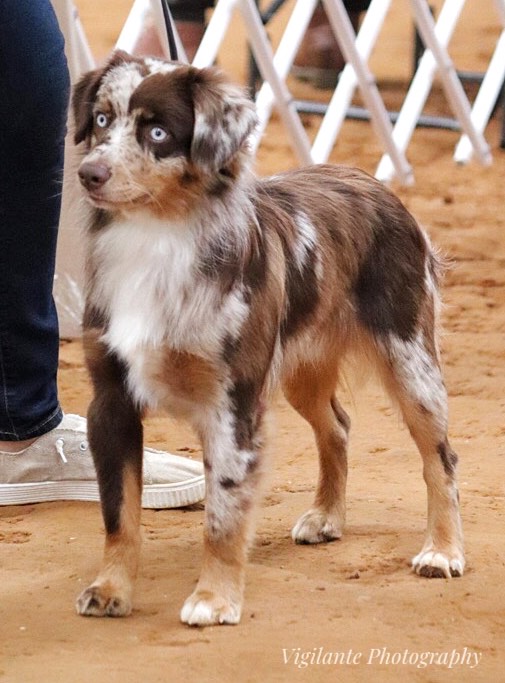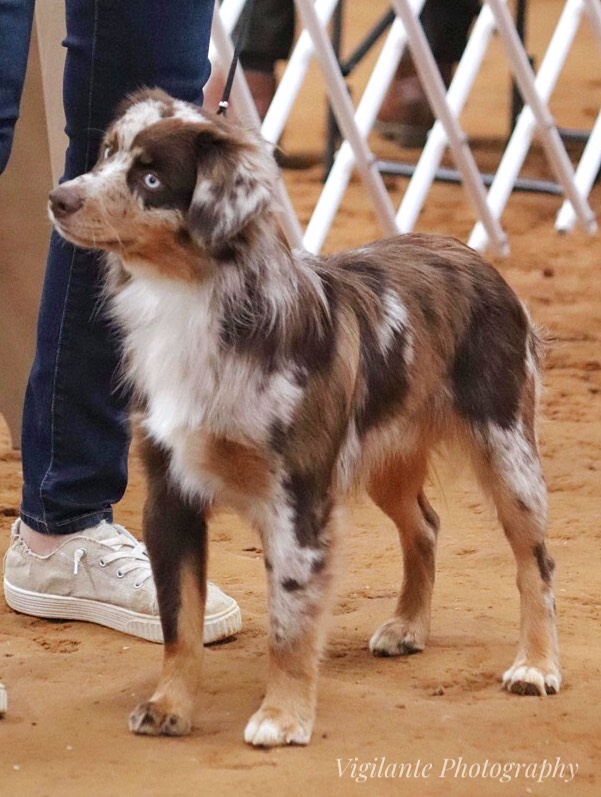 ---
Simon
Simon is a half brother to our beloved Autry. He is a gorgeous dark red tri male with piercing blue eyes and stands 16.5". Simon is super sweet and loves to play.
ASDR Registered
Full Panel Clear